PG Gas Series
Landa's flagship cold-water pressure washers, the PG, is the most popular machine for everyday use in a variety of industrial cleaning applications. It features a rugged chassis, 13" tires for easy maneuvering over all types of terrain, a high-quality Honda or Vanguard engine, and shock absorbing, spring-loaded rubber feet to cut down on vibration. Handles on the front and back are easy to grip, so you won't have a problem loading or unloading this machines.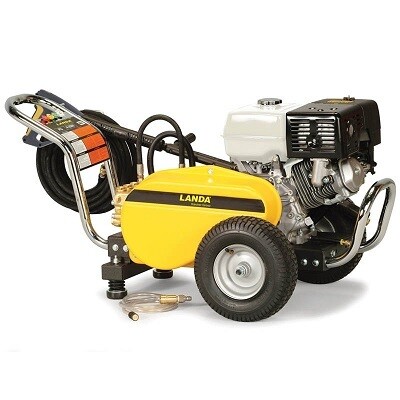 PG4 4000psi 4.0GPM Belt Drive Pressure Washer
PG4 4000psi 4.0GPM Belt Drive Pressure Washer
FLEET VEHICLES
We always strive to offer the best pricing on vehicles and equipment, but even with the best prices, equipment is still costly. Knowing that we have partnered with the best of the best in commercial lending, giving you plenty of options when it comes to financing so that you are able to get what you want at payments you can afford. Unlike some dealers, we are not tied to any one particular lender and have options for every kind of business model and credit history to ensure you get approved for whatever it is you need.