FLIR E8 Pro Thermal Imaging Camera
E8-PRO
Product Details
The FLIR E8 Pro is your must-have tool for locating and diagnosing electrical, mechanical, and building problems. Quickly pinpoint hot spots and easily identify problems with vibrant thermal imagery supported by FLIR-patented MSX® (Multi-Spectral Dynamic Imaging) enhancement. Your inspections will be more efficient because you can do all your work from the touchscreen: organize your photos, add detailed notes, and upload them directly to the FLIR Ignite cloud for convenient access from any device. When you're ready to share images and create client reports, your images and notes are already available for your use in FLIR Ignite or FLIR Thermal Studio for the most streamlined experience.
MSX® Image Enhancement
All Ex-Series thermal cameras feature FLIR's unique Multi-Spectral Dynamic Imaging (MSX), which adds key details from the onboard visible light camera to the entire infrared image in real time. The result: an all-in-one, undiluted thermal picture with visible light features that lets you instantly recognize where the problematic heat pattern is. MSX is real time so you can see its results immediately in the camera's LCD.
Save Time With 1-Touch Level/Span
1-Touch Level/Span allows you to choose a small area of focus in a thermal image - with one touch of the screen - and the camera will auto-adjust the level and span based on the thermal contrast at that spot in the image. The result: time saved on manual adjustments.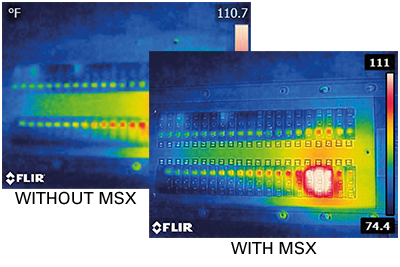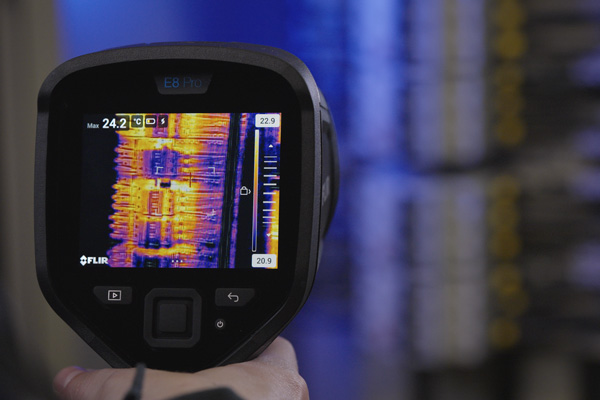 NFPA 70B Compliant - Delta T Measurement Tools
With NFPA 70B compliant Delta T measurement tools now built into Ex-Series cameras (Box1 Max - Spot1 Max, and Box1 Max - Atmosphere Temperature), you can save a lot of time by calculating ∆T on the camera without any additional steps.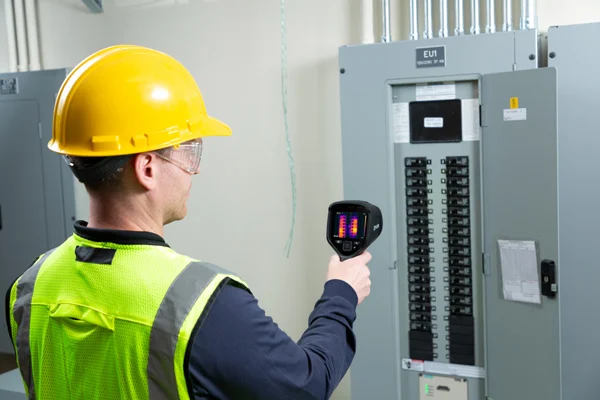 Efficient Inspections at Your Fingertips
Add notes from the touchscreen
Featuring a 3.5-inch touchscreen, the FLIR E8 Pro allows you to add detailed annotations to images and save them to the cloud, making it simple to create reports.
Hassle-Free Data Transfer and Sharing with FLIR Ignite
Desktop Sync eliminates issues created by damaged or missing SD cards and USB cables
Secure Data Sharing to the trusted team for easy collaboration and reporting
Edit Anywhere allows you or coworkers to create reports on mobile devices, on a browser or desktop.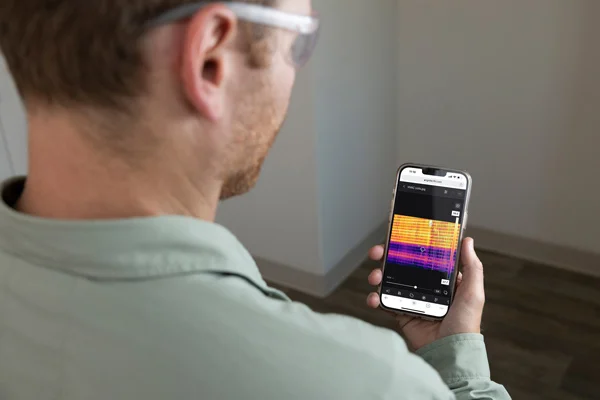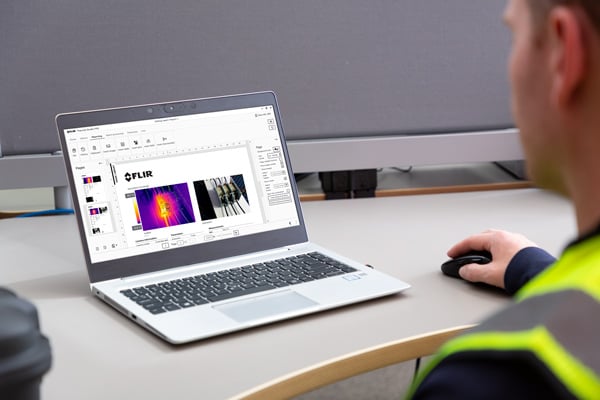 Professional Reports that Help Your Customer and Your Business
The right image analysis and reporting software can greatly improve your business by making it easier for your customers to understand the problem and feel confident that you fixed it.
The FLIR Ignite cloud service allows you to back up images directly to the cloud, organize and edit files, and create simple reports. And for advanced editing and reporting, there's FLIR Thermal Studio Suite: a desktop software offering batch processing, feature-rich measurement tools, and customized reports.
Over-the-Air Updates Keeps Your Camera Current
With Over-the-air (OTA) updates, your FLIR camera will always have the latest firmware, bug fixes, and features. When you connect your camera to the internet, it will automatically search for firmware updates.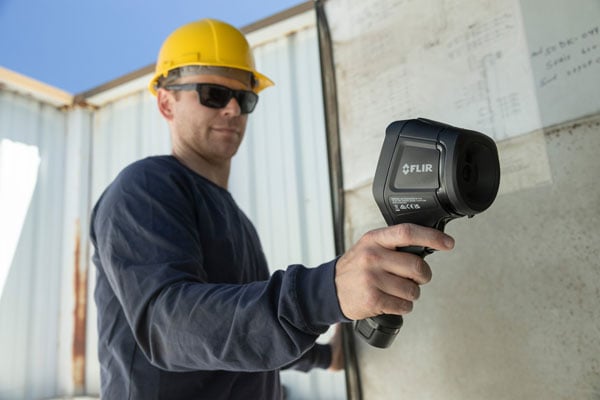 Save this product for later
CONTRACTOR PRICING
We always strive to offer the most competitive pricing in the industry. Excel pride's ourselves on our ability to meet demand, product availability, service and support, and competitive pricing.  If you are buying in bulk we offer competitive pricing to meet your needs.  You can reach out to any of our commercial sales leaders by calling 800.909.3590.