S-300 Tempo™ by Mytee
MYS300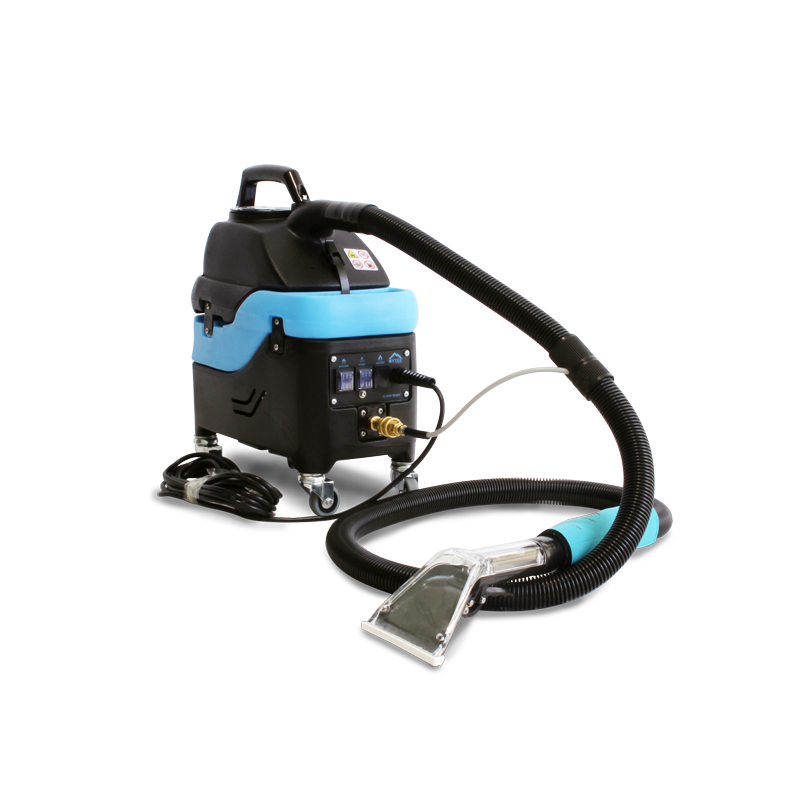 S-300 Tempo™ Spotter Extractor is a sub-compact machine, but a full-size performer
Don't let its small size fool you – Mytee's® S-300 Tempo™ Spotter Extractor is a powerhouse. Perfect for the occasional job, or for the serious auto detailer, the S-300 Tempo™ packs a lot of power into a small package. It's easy to fill and empty, with clear view tank lids that let you see what you are extracting. You can even fill the S-300 Tempo™ with warm tap water for best results. At only 20 pounds, you'll find that the Tempo™ takes a load off your back, without taking a load out of your wallet.
Includes:
8′ vacuum and internal solution hose combo
Heat-guard Hose Wrap
This unit is not heated.
Features:
One of the most powerful vacuum motors in its class producing 85″ of water lift for maximum extraction
Two-stage vacuum motor reduces dry times
Compact tank capacity of 1 gallon, easy to transport and store
Convenient one-switch operation and easy-to-open caps on solution and recovery tanks
Durability in roto-molded housing
We always strive to offer the best pricing on vehicles and equipment, but even with the best prices, equipment is still costly. Knowing that we have partnered with the best of the best in commercial lending, giving you plenty of options when it comes to financing so that you are able to get what you want at payments you can afford. Unlike some dealers, we are not tied to any one particular lender and have options for every kind of business model and credit history to ensure you get approved for whatever it is you need.