QuikNav 3-in-1 Meter by Delmhorst - Standard Package
QUICKNAV/BP
Product Details
QuickNav 3-in-1 Moisture Meter - Standard Package
[tab name='FEATURES']
Scan depth of ¾"
Correction scales for wood and drywall
Moisture range of 6-60% on wood and 0.1-6% on drywall
Scan range of 0-300 numerical reference scale
RH/T Range of 0-100% RH
Measures temperature over the range of -40°F-255°F with accuracy of +/- 1.8°F over -4°F to 158F (range of -40°C - 124°C with accuracy of +/- 1°C over -20° to 70°C)
Dewpoint -40∘F - 176∘F
Calculates Vapor Pressure
Grains Per Pound (GPP) 0.1 – 3820 GPP (0.1 – 545GPK)
Backlit LCD screen
Hold feature that allows to hold the displayed reading when testing hard to reach areas
Adjustable alarm alerts you when preselected moisture level is reached, easily compare to established dry standard
Carrying Case
1 year warranty
[tab name='ACCESSORIES']
[tab name='ELECTRODES']
Delmhorst offers a wide assortment of electrodes known throughout the industry for their durability. All Delmhorst electrodes fit any Delmhorst moisture meter. Below are electrodes that are typically used for this model: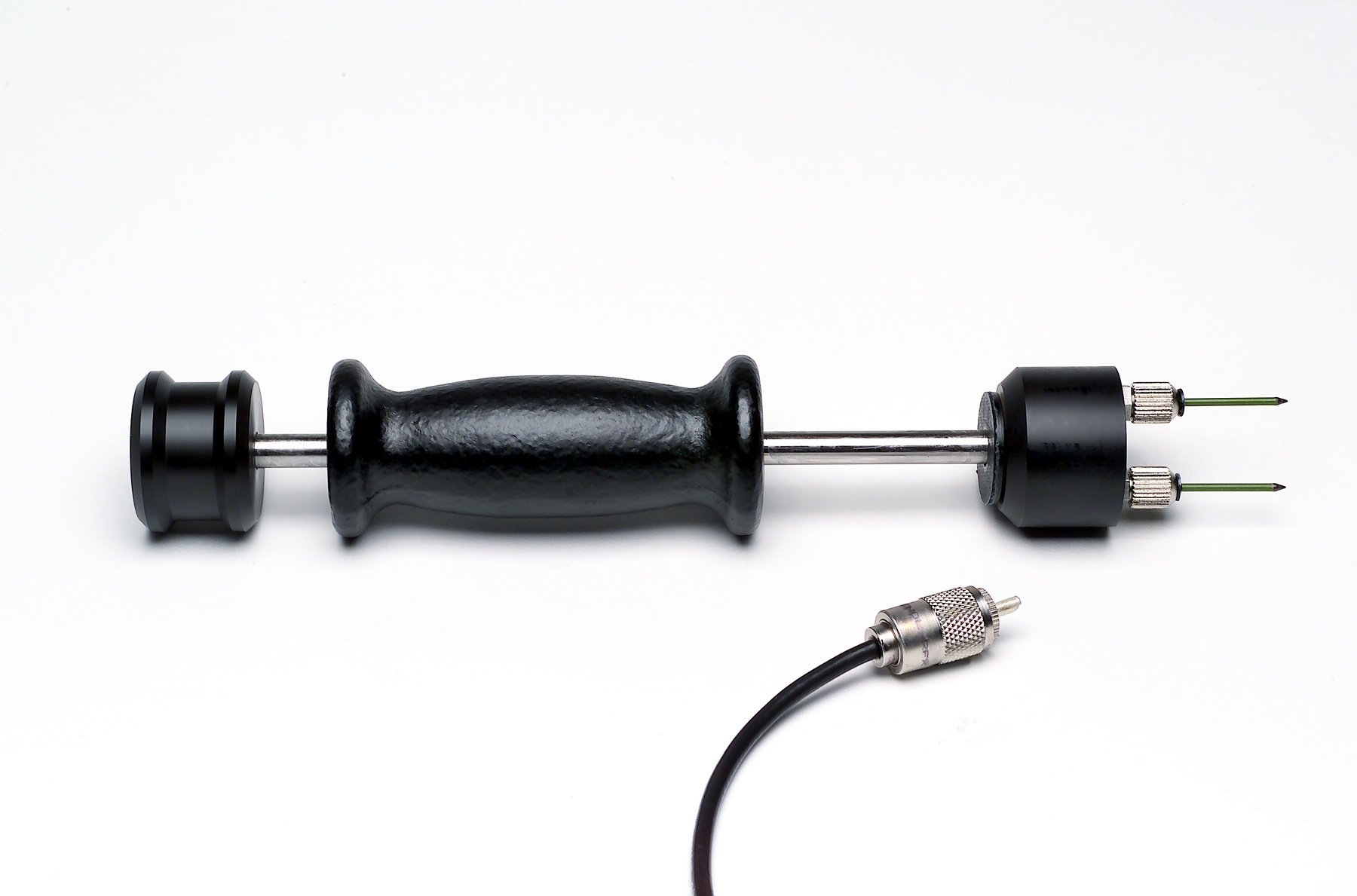 26-ES
The 496 contact pins that come with the 26-ES penetrate 1 1/8" and have insulated shanks so that only the tips are exposed. The pins make contact only at their uncoated tips and provide much more accurate readings of moisture content at various levels of penetration. This feature is useful for a variety of different applications:
Flooring installers: Penetrate through flooring to plywood sub-floor, or concrete.
Dry kiln operators: Identify moisture gradients which helps to identify the drying pattern.
Furniture manufacturers and craftsmen:Easily check high density hardwood that short pins are unable to penetrate.
Also available as the 26-ED, which includes gauge to measure pin penetration depth.
---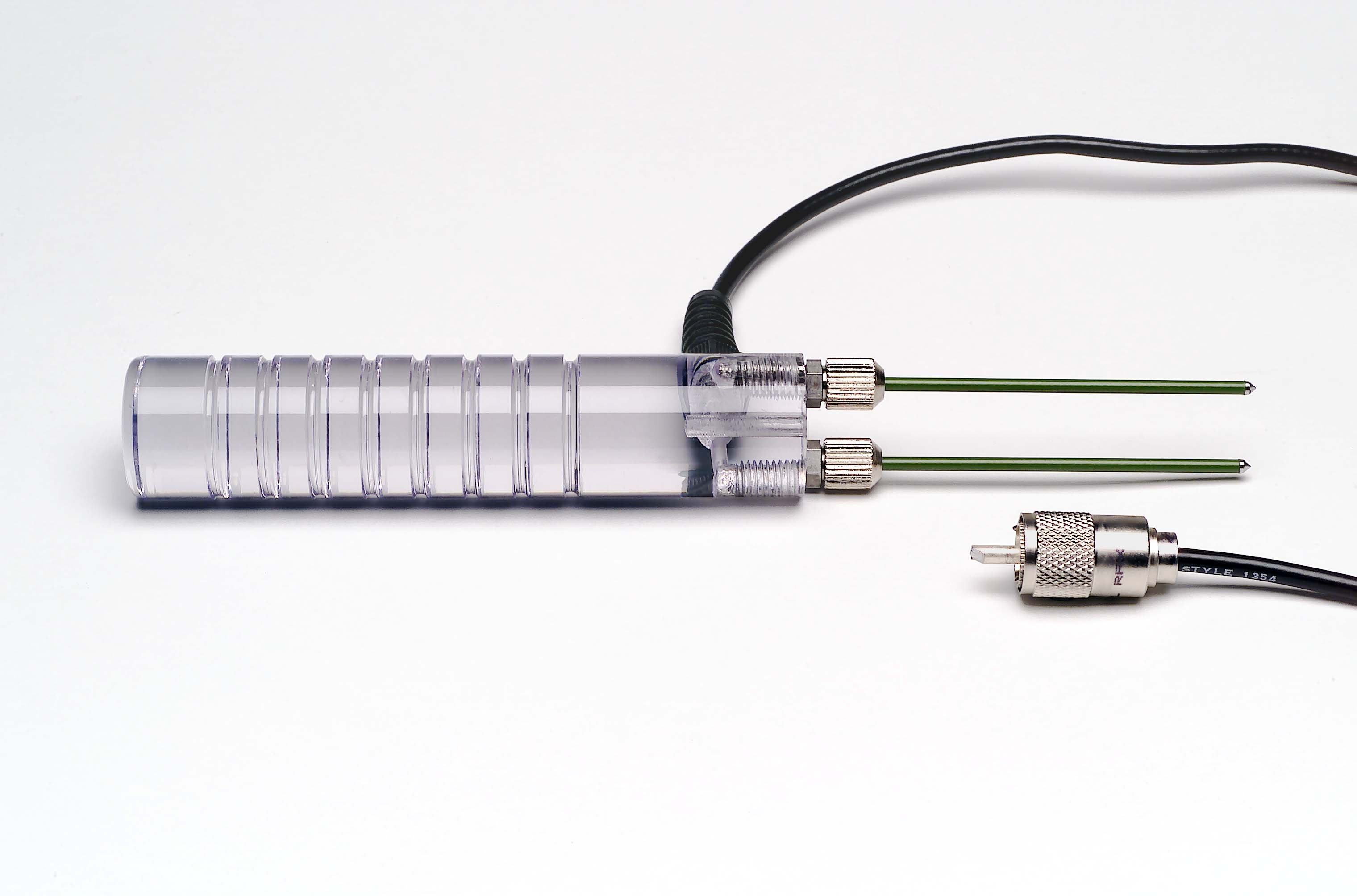 21-E
The 608 pins that come with the 21-E are insulated, except at the tips, and can reach a maximum penetration of 3-1/4".
Great for use on roofs, insulation, or EIFS.
21-E is also available as the 21-E/001 with 6" penetration, or as the 21-ET with a tapped handle for hard to reach areas.
---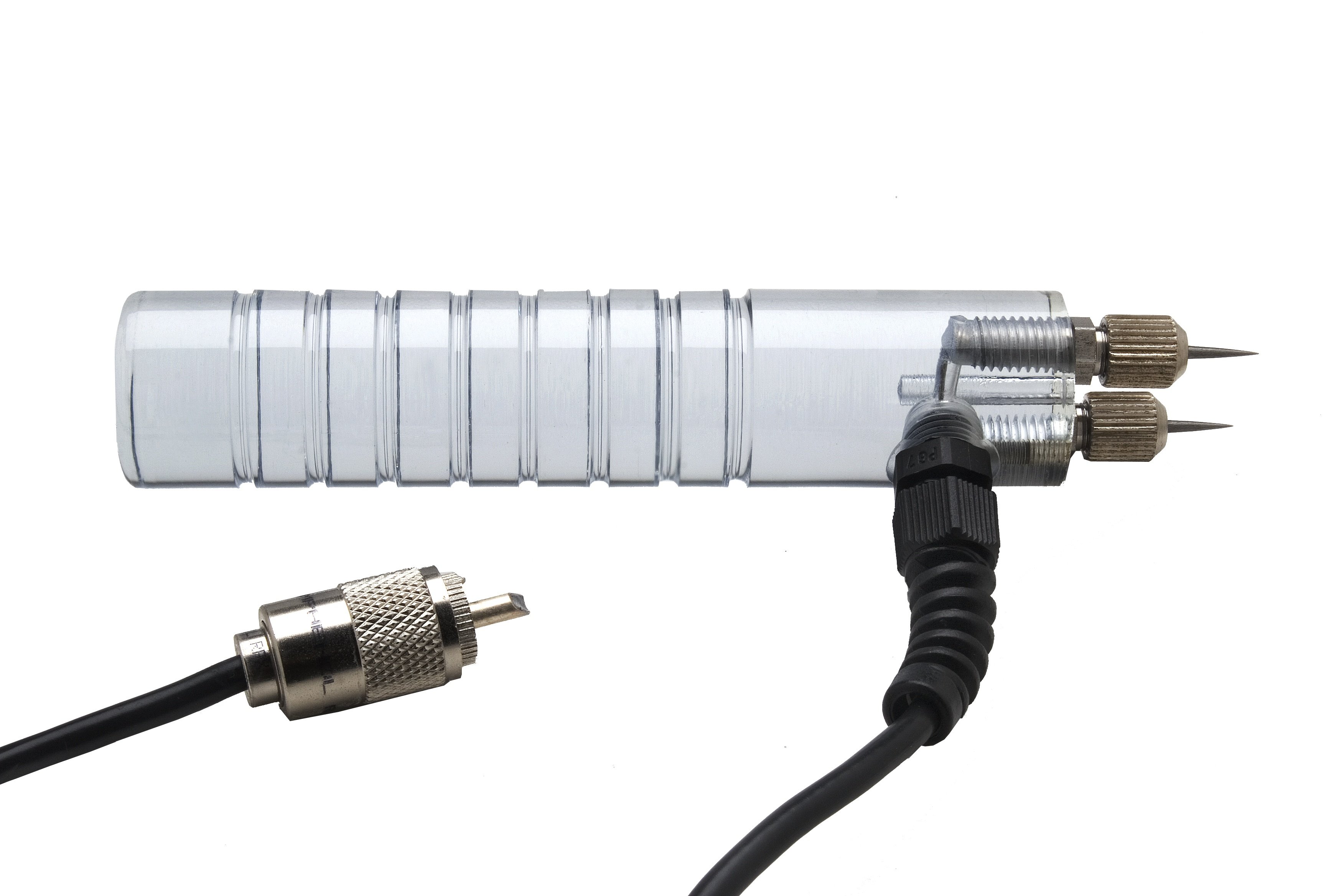 22-E
Comes with A-111 un-insulated contact pins for 1 1/2" penetration. For use on plaster, masonry and wood. Will also accept 496, insulated pins; 1 1/16" penetration.
22-E is also available as the 22-ET with a tapped handle for hard to reach areas.
---
---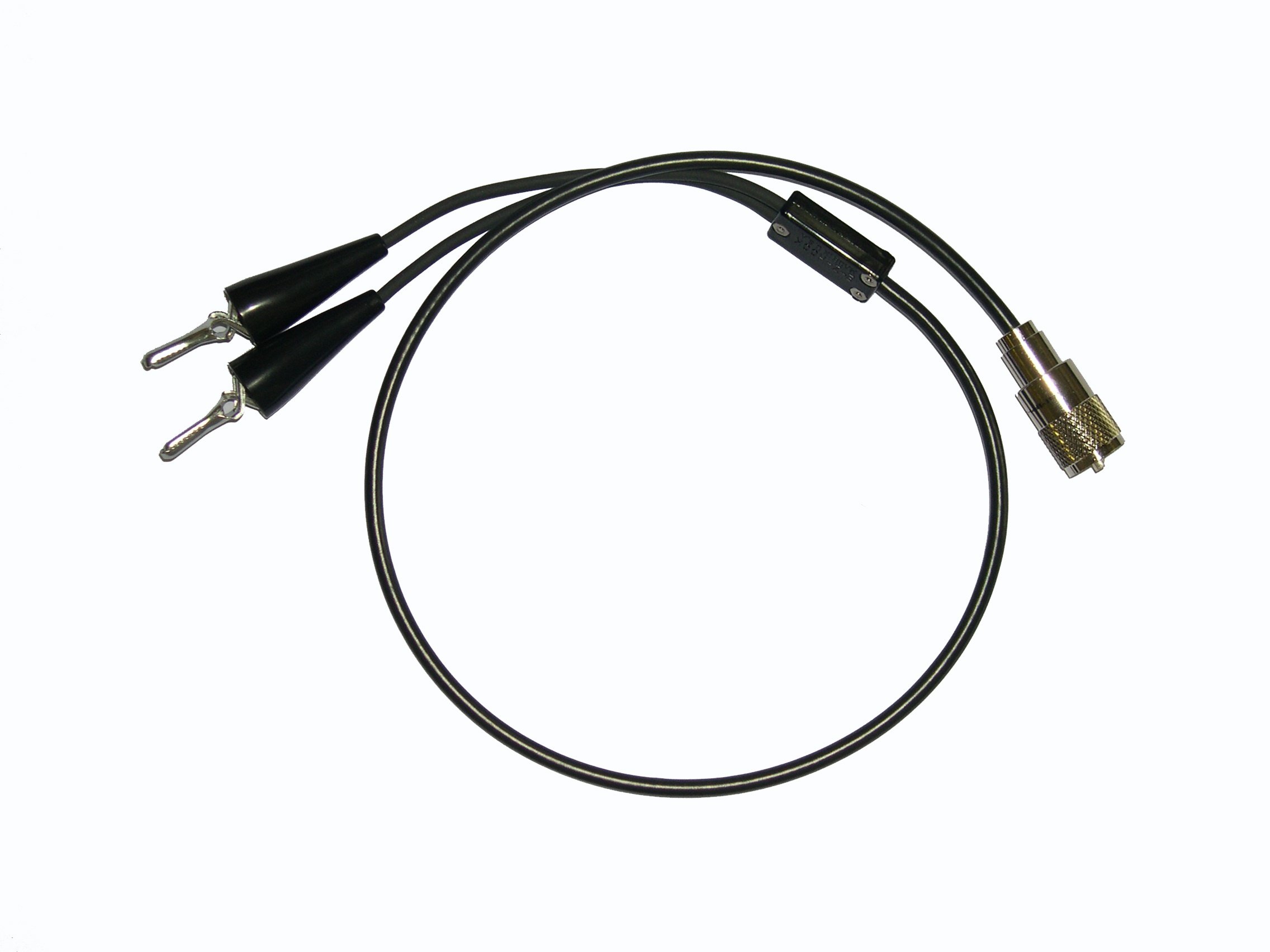 2-E/SPLIT
Makes moisture testing in hard to reach places a breeze. Simply attach any length metal "probe" to the alligator clips on the end of the 2-E/Split and test behind toe kicks, through drywall, or any other area where our standard length contacts pins aren't long enough.
[tab name='MANUALS & TRAINING']
[endtab]
Save this product for later
CONTRACTOR PRICING
We always strive to offer the most competitive pricing in the industry. Excel pride's ourselves on our ability to meet demand, product availability, service and support, and competitive pricing.  If you are buying in bulk we offer competitive pricing to meet your needs.  You can reach out to any of our commercial sales leaders by calling 800.909.3590.