PC Gas Series
The PC series cold-water pressure washer offers an array of options and features for cleaning multiple surfaces indoors and outdoors, and utilize direct-drive pumps. Each unit comes equipped with 50 feet of Landa's durable wire-braid high-pressure hose, and a thermal pump protector to prevent overheating while in bypass mode. Shock-absorbing rubber feet reduce vibration and prevent movement during operation, and handles on the front and back make these machines a breeze to load and unload.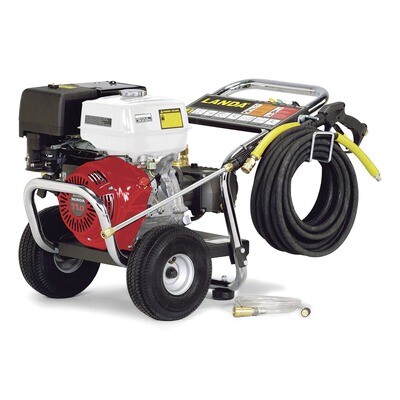 PC4 Pressure Washer - 3500psi 3.8GPM Direct Drive
PC4 Pressure Washer - 3500psi 3.8GPM Direct Drive
FLEET VEHICLES
We always strive to offer the best pricing on vehicles and equipment, but even with the best prices, equipment is still costly. Knowing that we have partnered with the best of the best in commercial lending, giving you plenty of options when it comes to financing so that you are able to get what you want at payments you can afford. Unlike some dealers, we are not tied to any one particular lender and have options for every kind of business model and credit history to ensure you get approved for whatever it is you need.